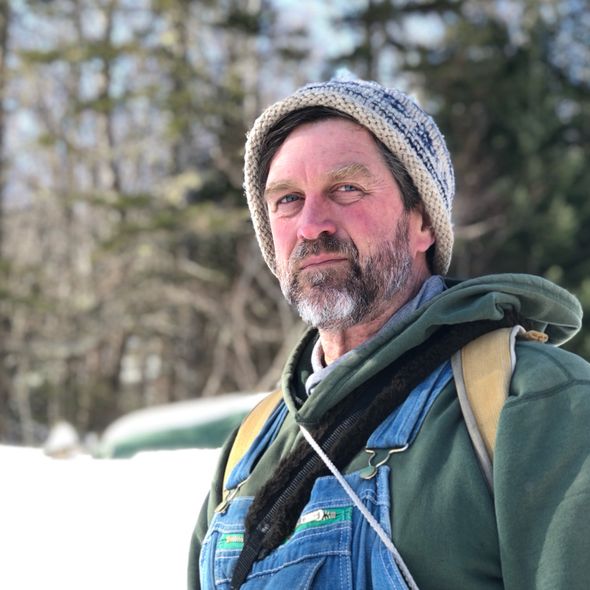 After what has felt like a long, cold winter, tapping has begun😃
Scott started tapping last weekend before temperatures got too cold. Then he got a few more done over the past couple of days.

New snowshoes have worked out well. Conditions are not ideal; in fact, they've been pretty tough up here on our "mountain": a crust that breaks and you drop down a couple of feet with each step. 
Tapping involves dropping the tubing, drilling a new hole in every tree, setting the spile or tap and gently tapping it in with a small hammer. 
Went to New Glasgow today for errands with Samara and it was 9 degrees! Here it sure didn't get that warm - I think Scott said plus 3. Anyhow, despite reports of sap in the Valley and even at our neighbour's (sheltered) sugar woods, we have to see any of the sweet clear stuff. Soon enough.